ALLY EANDI DROPS NEW SINGLE
8.23.21
Ally Eandi is going out on a limb in her new single "Home," but despite the exposed lyricism she uses to make her point in this track, her narrative is one of the more relatable I've broken down in a long time. "Home" features a poetic depth that I don't usually discover when reviewing artists who are as fresh on the scene as this one is, but I think it's worth noting that when I say poetic I'm not referencing linguistics alone. Here, everything included in the mix is an arm of this player's evocative storytelling, and she'll use every element within her reach to get our attention early on in the song. 
WEBSITE: https://allyeandi.com/news
The honesty in these lyrics translates rather broodingly via the pained, bittersweet delivery Eandi offers us behind the mic, and the effectiveness of the contrast is truly immeasurable. She's very skillful at melding the best parts of two conflictive techniques together in a single release without sounding like a straight hybrid in the fashion a lot of her pop contemporaries have this year. "Home" spotlights her individuality far more than it does anything even conceivably straightforward within her sound or artistry as it stands independent of this new release. 
Eandi has a really powerful command of our attention in this song from the time we press the play button onward, and her exploiting the tempo of the instruments to build the tension in the first act of "Home" is part of the reason she sounds as swaggering and in-charge as she does in this scenario. It isn't that she has to be moving particularly slow to make a big statement here, but instead simply worth acknowledging what she can do to use something as barebones and unassumingly potent as a beat to make her emotions all the more tangible to us. 
As far as instrumentation goes, there's nothing lax about the foundations of this single, nor the way they're appropriated by the woman of the hour herself. The bass is much heavier than it needs to be, but this in turn fosters a chain reaction between the melodic componentry that eaves the entire track sounding a bit more physical and disarming than it might have with a more streamlined production style. Eandi can work with texture and tone the same, and if there was ever any doubt about that before "Home," this song should do a fine job of setting the record straight once and for all. 
There are not many singer/songwriters in the pop genre that have as equally dark and decadent a sonic profile as this player does, and how she's using it to express herself in the new single "Home" is really something to behold. She's got an aesthetical rough edge in her execution and it's yielding some of the most original and spellbinding material of her young career in this song. Ally Eandi might be among many gifted pop musicians coming out of the woodwork this summer, but she's presently the only one who has my complete endorsement as an artist thanks to her hot new single. 
- Mindy McCall
RISING POP MUSICIAN ALLY EANDI'S NEW SINGLE 'HOME' IMPARTS A POWERFUL MESSAGE ON BATTLING DEPRESSION
8.23.2021
Young and inspiring singer-songwriter Ally Eandi is swiftly becoming a role model for contemporary teenagers with her thought-provoking new creation, 'Home'.
The newest gem in the pop music scene, Ally Eandi is back with another marvelous soundtrack, 'Home' on major streaming platforms. The incredible melancholia in the song oozing out of the emotional and poetic lyrical illustration and the poignant rhythmic flow hits the audience right in their hearts. The soothing yet haunting instrumental riffs emphasize the theme of depression and loneliness presented in the track. The prolific artist wrote the song in April 2020 during a depressive episode. The audience can feel her real emotions and pains in every line, forging a strong mental bond with her.
The 18-year-old LGBTQ+ musician found solace in music in her lowest and roughest times. She wishes to heal others through music as well. That is why her music is always rooted deeply in reality. Her recent creation 'Home' deals with depression letting the audience know they are not alone in their journey. Ally Eandi pours her heart out in her vocal performance and storytelling, showcasing infinite possibilities at such a young age. The sublime words have the power to give the listeners courage to overcome the obstacles in life. Having more than 50K followers on TikTok and thousands of plays on Spotify, indeed, Ally is showing no sign of slowing down. We look forward to hearing more from this adept artist. Visit her website and Instagram for more updates.
Link to the single:
ALLY EANDI DROPS NEW SINGLE "HOME"
8.23.21
With little more to contend with than a sterling bassline, singer Ally Eandi launches into the lyrics of her new single "Home" with a heavy heart and an unsubtle passion that we can feel in every melodic word she sings. Rather than getting behind the bass part in the intro portion of this song, she's out in front, leading us into a stoic harmony with a confidence that is hardly common among those with a mere three singles under their belt. Such is the rarity of a player like Ally Eandi and her performance in "Home." She stands out from the crowd without having to pull in a lot of fanciful studio fireworks in this piece.
I think the greatest takeaway from this release is how incredible a sound she can break off with next to nothing in the mix beside her, which is not something that I have been able to say for many of the pop musicians that have been making waves in and outside of the American underground this year.
– https://open.spotify.com/album/6GbDfzakTbdrVJyX81C1TI
"Home" follows a trend I've been finding in indie-pop lately in the sense that its instrumental fabric is defined by an atmospheric sensibility a lot of us had come to associate more with surreal pop, post-rock, and ambient music than we had anything closer to the mainstream conventionality you'd find browsing your FM dial. What separates this work from those of similar performers this August is the lyrical focus that Eandi is affording this song, allowing for her verses to take on a complex presence that is rivaled only by the fleeting swell of bass and, later on in the track, guitar.
She's vulnerable through so much more than her words in "Home," utilizing the absence of aggression and urgency in the instrumentation behind her to advance a theme her lyrics could only ever develop so much on their own. Hers is a delicate vocal, but she knows how to throw her emotional weight around when she needs to, rejecting the very notion of inserting halfhearted or forcedly dramatic twists and turns into the words here. 
AMAZON: https://www.amazon.com/Home-Ally-Eandi/dp/B09B5DBY9T
The third overall single we've heard from Ally Eandi is compelling pop beyond what I've come to expect out of most players nowadays, and it's got a terrific opportunity to bring even more interest towards this acclaimed singer and songwriter as the year presses on. One of my favorite things about this artist is the fact that her work is minimalistic on purpose, and she chooses the aesthetic because she can, rather than because she has no other choice but to take the simplest route available to her. Everything about "Home" sounds and feels deliberate from an audience perspective, and with it gaining steam online at an exponential pace, I would not be the least bit surprised if Eandi reaps bigger rewards for this release than she has her last two in "3 More Seconds" and "My First Dance" combined. 
- Gwen Waggoner
Single Review: Ally Eandi "Home"
8.20.21
Emo and pop-punk aesthetics have been coming back in a big way this year, and although she was barely a few years old at the height of both genres' popularity in the mid-2000s, singer/songwriter Ally Eandi takes great influence from the two schools in her new single "Home" this summer. Much like her first two singles, "My First Dance" and the lauded "3 More Seconds," "Home" exploits the melodic profile Eandi brings to the table marvelously but stops short of overstating her harmonies and the sonic depth of the instrumentation behind her. There's certainly been no shortage of overindulgence in the content I've been reviewing from her peers this season, but hers is a sound more efficient than it ever is elegant because of excess. 
Eandi's lyrics are her main focus in this performance, and if you compare what she's doing here to how she approaches the narrative in "My First Dance," I think it's more than obvious that she's growing more exponentially than some of the competition is. She's steadily developing a poetic sensibility that fuses the best parts of teenage angst and ageless self-awareness, the latter of which ironically fashions these verses with maturity I wasn't necessarily expecting to find here. "Home" feels like an awakening for her skill set in this regard, and perhaps the first real stepping stone she'll need to bridge the gap between underground celebrity and mainstream acceptance. I'd be lying if I said she didn't sound cut out for the big leagues in this single, greatly because of her command of linguistics. 
Personality has been a big component of the first three tracks this young player has released, and I love that she never sounds like she's fronting just to fit in with a popular model trending in indie-pop today. As much as her swelling emo sound matches up with what a lot of Gen Z audiences have been getting into lately, she doesn't rock the aesthetic in this performance sounding like she's simply trying to fit in with the cool kids. Much as she's been since day one, she's being herself, rejecting predictability and the oversexualized toxicities still too common among female pop singers on either side of the dial in 2021. "Home" sports a vigor and an inspiring edge that I can really get into, and I think anyone in the mood for a pick-me-up this August will appreciate what it has to offer.
Despite being only eighteen years old, this talented artist has a presence in her work that no critic can dismiss. "Home" is bound to get a big reaction out of both critics and fans when it hits record store shelves. As far as credibility goes, Ally Eandi already has charisma in her discography that makes it hard for anyone to challenge her potential moving into the future. And I don't believe I need to hear any further proof of her eminence beyond what she's done in this white-hot studio cut.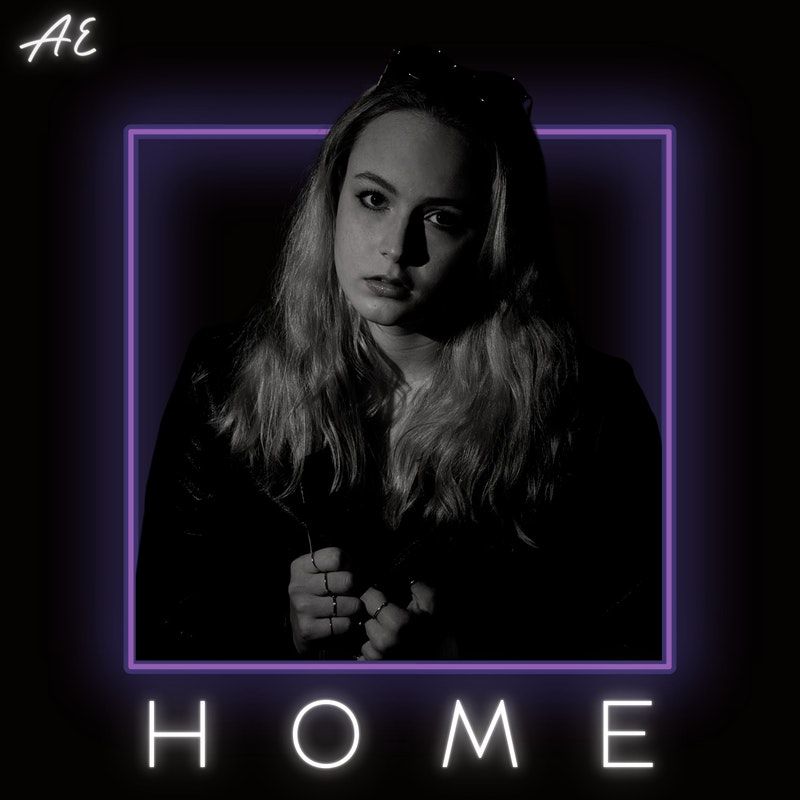 ALLY EANDI'S BRAND NEW RELEASE "HOME" IS OUT EVERYWHERE NOW!
8.17.21
Dark and mystifying, Ally explores a new, vulnerable side of her music with "Home". An ode to anyone who has ever felt alone, helpless, or like there is nowhere left to go, Ally abandons traditional song structure to create a piece that delves into what it's like to live with major depressive disorder. In times like these, where the world as we know it is flipped on its head, more and more people are struggling with their mental health. "Home" is a dazzling expression of that struggle, turning something painful into something beautiful and healing for all. 
'3 MORE SECONDS' BY ALLY EANDI IS OUT NOW AND AVAILABLE TO STREAM ON ALL MAJOR STREAMING PLATFORMS.
7.28.21
Ally Eandi is a rising artist who burst onto the streaming scene this year. Having always had a natural affinity for music, the San Francisco based singer/songwriter honed her craft over the years to become the artist that she is today. In addition to her career as a songwriter, Ally is also an LGTBQ+ content creator with more than fifty thousand followers on TikTok.
Although she receives inspiration from a number of artists such as Girl In Red, Chloe Moriondo, and Olivia Rodrigo, Ally Eandi combines a variety of compositional elements to form her unique sound. To date, Ally Eandi has two singles in her online discography. Her debut single, 'My First Dance', has amassed more than thirteen thousand five hundred streams on Spotify alone. With a growing number of followers and listeners, there is no denying the fact that Ally Eandi is developing a dedicated following of loyal fans.
The single lasts four minutes and sits in at around 115bpm. Ally Eandi's vocal color is clean and emotive; seamlessly synchronizing with the uplifting vibe of the instrumentation. The foundational guitar progression combines with the steady percussion and ethereal synth to provide the perfect platform for the vocal line.
The subtle layering of harmonized backing vocals during the chorus adds a depth and creative flare to the vocal sound without detracting from the main melody. A breakdown section from around 2:43 to 3:16 delivers just the right amount of dynamic diversity to ensure that this track is engaging from start to finish. By the time '3 More Seconds' draws to a close, you'll find yourself humming along with the catchy hook and in need of hitting that repeat button for another listen. 
From the impressive production and memorable instrumentation, to the impressive vocal performance, fans of Ally Eandi, as well as those who appreciate new music, will definitely want to hear this single. Make sure you follow Ally Eandi on social media to keep up to date with upcoming releases and performances! 
Ally Eandi Guarantees To Amuse Pop-Punk Fans With "3 More Seconds"
7.23.2021
"3 More Seconds" is the brand new single from emerging singer-songwriter Ally Eandi. Pouring her heart out into the Pop-Punk sound, she showcases powerful vocals. The personal narrative-driven lyrics are reminiscent of a story filled with drama.
Explore her failed teenage romance while she takes you on a heartbreak journey. If you consider yourself a fan of Olivia Rodrigo, then, you should listen to Ally Eandi's songs. Both of them offer a spark of freshness in the Pop-Punk culture realm.
Take a listen. It is worth highlighting the 18-year-old artist is capable of stirring up intense levels of melancholy. In fact, her music elicits sincere emotions and vulnerabilities. Clearly, she knows that true art is about connecting with listeners.
True to herself, her ingenious projects include more than just music. Ally is an LGTBQ+ content creator that has gained a huge following on TikTok surpassing 50K loving fans. In the fastest-growing social media app, she enjoys sharing short videos about her daily life, tips, thoughts, and important updates about her music.
SINGER-SONGWRITER ALLY EANDI'S NEW SINGLE '3 MORE SECONDS' CASTS A SATISFYING SONIC SPELL OVER THE AUDIENCE
7.17.21
San Francisco-based pop artist Ally Eandi deals with the universal theme of love and heartbreak in her rhythmically rich new soundtrack, '3 More Seconds'.
Young and talented pop singer-songwriter Ally Eandi is back with another heart-warming new soundtrack, '3 More Seconds', released on July 16th on major streaming platforms. The track features a lovely pop-punk sound that offers a subtle flavor of nostalgia intermingled with her modern rhythmic twist. The eloquent lyrical illustration talks about unrequited feelings and eventual heartbreak, wrapped in the warm embrace of reverberated and exuberant instrumental flow. Her captivating vocal performance takes the audience to an acoustic dreamland, offering them an escape from their mundane reality. Fans are able to relish her incredible talent in singing and songwriting through the new single.
Just finishing up high school, the 18-year-old musician has stepped into the music industry to establish a soundscape that is both beautiful and bold in every way. Ally Eandi presents an enticing blend of fairytale-like lyrics and unique pop-punk resonance in all her creations. Her latest single '3 More Seconds', inspired by indie artists like Girl In Red, Chloe Moriondo, and Olivia Rodrigo, presents a thought-provoking lyrical illustration merged with an uplifting melody in perfect harmony. Apart from her music, she is also an LGTBQ+ content creator with more than 50,000 followers on TikTok. Follow her on  her website, Spotify, Facebook, and Instagram for more music and updates.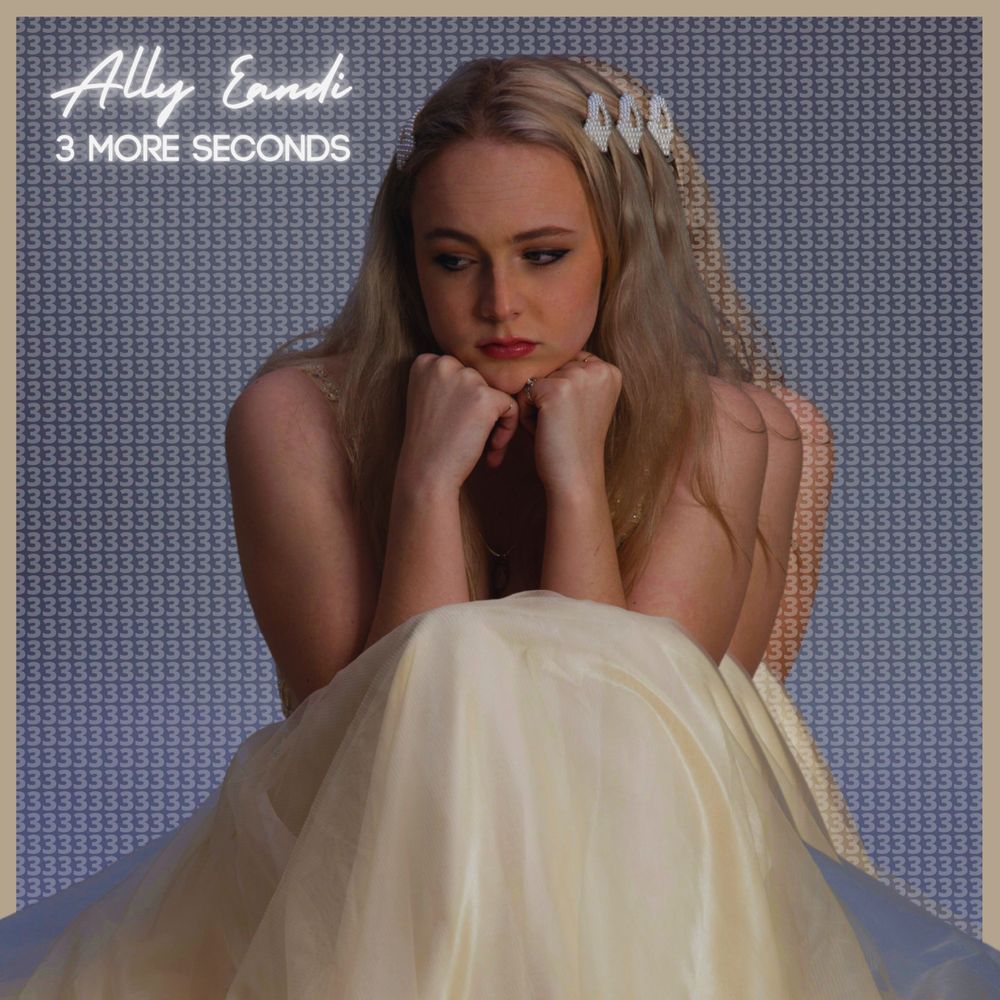 SAN FRANCISCO SINGER-SONGWRITER ALLY EANDI IS ALL SET TO RELEASE HER SECOND SINGLE, "3 MORE SECONDS"
7.12.21
Following the massive success of her debut single, Ally Eandi, a rising 18-year-old pop artist, has already become a global sensation with her relatable lyrical ballads. Ally is all 
set to release her second single, titled "3 More Seconds," worldwide on July 16.
"3 More Seconds" is inspired by contemporary indie trailblazers such as Girl In Red, Chloe Moriondo, and Olivia Rodrigo. Her debut single, 'My First Dance,' depicts a perfect picture of a dreamy high school life leading up to the school dance, which is the most anticipated moment for a teenager. While her upcoming single "3 More Seconds" provides a detailed overview of unreciprocated feelings and subsequent heartbreak.
Listeners are sure to enjoy her second track, which features vivid instrumentals as well as her beautiful and captivating vocal performance.
Ally Eandi fabulously expresses her emotions and buoyancy with her latest musical offering. She has tapped into a surrealistic yet anchored pop-punk sound and wishes to spread her vibrant positivity throughout the world through her graceful melodic pop numbers. Ally Eandi deals with issues such as adolescent love, loss, and the world around her. She is a master at bringing sublime lyric illustration to life. In addition to her music, Ally is an LGTBQ+ content creator with over 50,000 TikTok followers.
"3 More Seconds" will be available on major streaming platforms pretty soon. Meanwhile, you can listen to Ally Eandi's bold music on Spotify, visit her website http://allyeandi.com/, and keep up with her on Instagram and TikTok for more information.
Pre-save "3 More Seconds" on Spotify by clicking here
Newcomer Ally Eandi Embodies '00s Teen Rom-Coms With "My First Dance"
Shari Hirsch - 6.9.2021 - ratings game music
"My First Dance" is a nostalgic blend of teen romance and poetic pop that will take you right back to your high school days.
Emerging pop artist Ally Eandi is a singer and songwriter from California that is ready to share her captivating stories with the world. Eandi's work deals with relatable topics about teenage love, loss, and the ever-changing world around her. The motto "beautiful, but dares to be bold" reflects the fairytale-like lyrics that she blends with her pop-punk style. Her new release is the single "My First Dance."
According to Eandi, "My First Dance" was created for anyone who's ever wished they were starring in a 2000s style high school romantic comedy. The single tells the charming story of a teenager's excitement for her first dance. The lyrics are coated with plenty of magical elements that are told with warm captivating vocals. It paints a delightful fantasy world that reflects the enchanting vibe of young love. If teen rom-coms are your vibe, you'll love getting swept up in "My First Dance's" sentimental sweetness.
Ally Eandi helps you get in touch with your romantic side with her melodious release 'My First Dance'
Storytellers Unplugged - 6.9.2021 - better auds
'My First Dance' is the newest release from Ally Eandi. Discover the poetic and touching lyrics and melody from this emerging artist who, despite her young age, is making a splash in the pop world and the indie industry across the globe. For Ally, this is among her first major releases, and it showcases her talents pretty well, so there is a lot of hope for the future of this rising star.
'My First Dance' immerses the listener in a high school rom-com atmosphere and puts them front and center as a protagonist in a movie. With a 2000's vibe and catchy, poetic, and romantic lyrics, the production features pop and punk vibes and a dream-like sensation. It is for all the romantic souls out there who want to experience the appropriate soundtrack for their lives. A rom-com vibe doesn't mean it's sappy, however, but more stylish and fun. 
Ally knows how to reach her audience – she is a teenager herself, with only 18 years and a lot of talent. Ally Eandi writes about love, loss, and the world around her that presents herself and her peers with a never-ending supply of challenges. Ally is finishing high school and uses her experiences to fuel her art, with graceful lyrics and strong vocal talents that distinguish her style. Ally's unique music can be described as relatable and dream-like. With lyrics that are inspired by fairytales and combined with a pop and punk sound, the resulting sound is fun and romantic, capturing the vulnerability of the teenage years. Ally combines sadness and romance, light-hearted fun and change – everything that makes life as complex when you are young and just in high school or fresh out of it. Despite her age, she offers strong lyrics that capture an authentic experience. Ally herself is just going to prom and graduating, so, in a sense, her listeners get to experience this alongside her and get fresh and genuine emotionality embedded in the track.
As an artist, Ally shines thanks to her music and her raw emotion, with just enough romance and poetry to make it not just relatable but also creative and powerful. The strong aesthetic that she has and the pop-punk vibe all contribute to a distinct identity. Ally is likely to find a lot of fans among the teenaged crowd, but also among people who are looking for a throwback to their youthful days, those with love for romance and high school romance specifically, and more. Ally Eandi is an emerging pop artist and star who is sure to find a lot of success with upcoming releases, so be sure to stay tuned for her next projects.
You can find 'My First Dance' on Spotify and all the major platforms and follow Ally Eandi on Instagram @allyelizabethe. You can also check out her website. 'My First Dance' is also available for purchase and download if you would like to support this emerging artist.